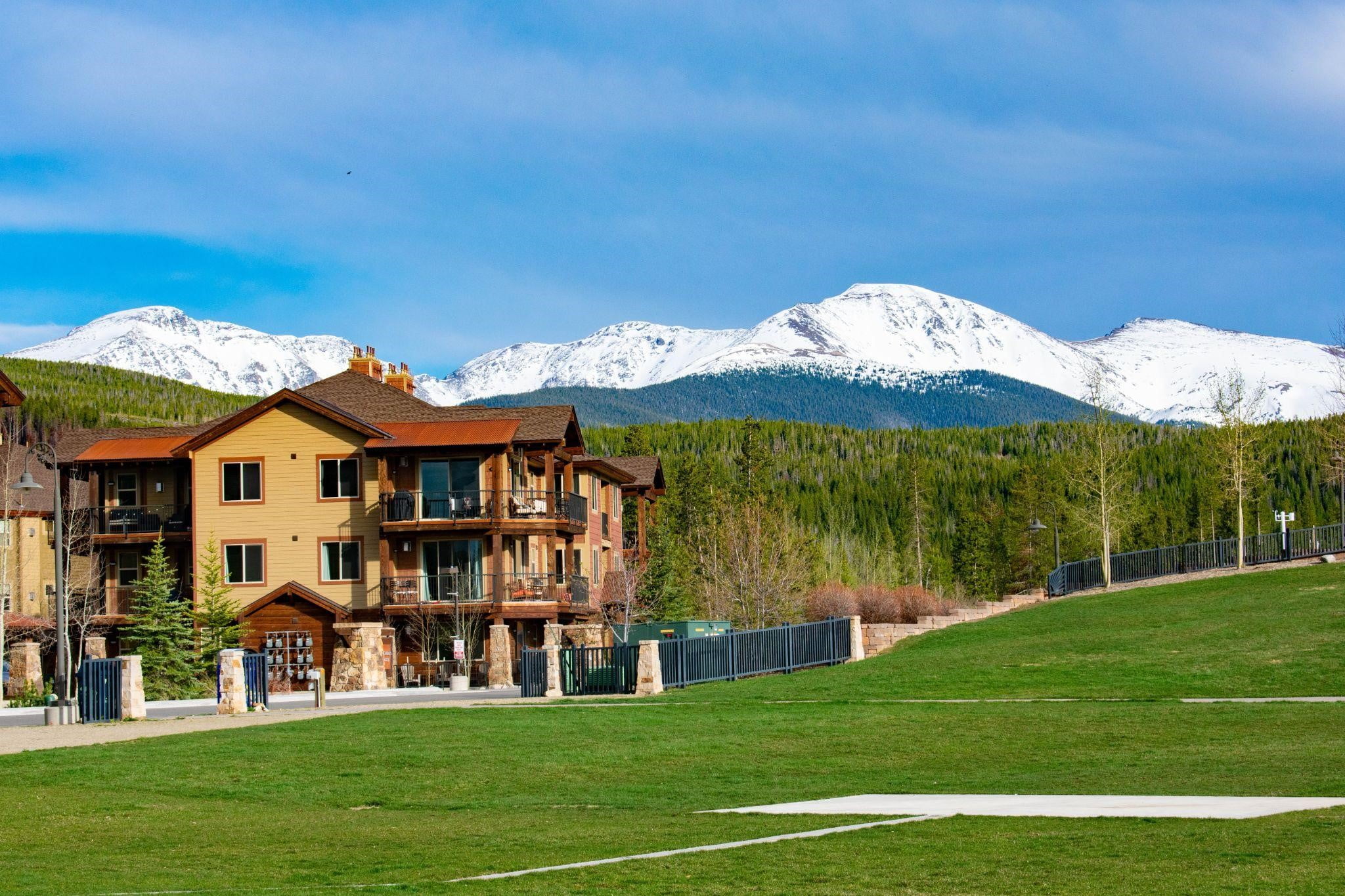 The Mountain
Over 80 years old and recently voted North America's #1 Ski Resort by USA Today's readers, Winter Park is Colorado's longest continually operating resort. Just 67 miles west of Denver in Grand County, Winter Park lands just outside ZRankings top 10 for Best Snow in America at #11. With an average of over 347" in annual snowfall, 3,000+ acres of skiable terrain, and 3000' of vertical rise it's easy to understand Winter Park's sustained success. 23 lifts, including 3 high-speed six-packs, and 1 ten-person gondola, all conveniently spread among two impressive mountains (Mary Jane and Winter Park) means minimal lift lines. For those holidays where lines are just unavoidable, Winter Park boasts over 1200 acres of off-piste terrain begging for you to make the hike.
The Elevation
Winter Park's Base Elevation is quite high at 9,100' above sea level, and the Summit is 12,060'. With a base elevation over 9000' Winter Park is one of the higher base elevations you'll experience in North America…If staying in Winter Park Village, or the smaller town of Winter Park you have around a 50% chance of developing altitude related sickness. Many visitors attempt to combat this by staying in nearby Fraser ( still 8,573') or Granby (7,935'). All of these elevations still present visitors with a high incidence of altitude-related illness particularly Winter Park Village. Select your oxygen rental dates here.
The Town
Winter Park's lodging options, similar to the town, are modest with a few 3-star options like the Zephyr (https://www.winterparkresort.com/plan-your-trip/lodging/zephyr-mountain-lodge), Winter Park Mount Lodge (https://wpmountainlodge.com/), and the Vintage (https://www.winterparkresort.com/plan-your-trip/lodging/vintage-hotel). For 5-star luxury you'll need to travel about 15 minutes away to Tabernash CO for Devil's Thumb Ranch (https://www.devilsthumbranch.com/) which is absolutely worth the trip. Better yet, for high-end ski-in-ski-out properties, contact our partners at Winter Park Lodging Co. (https://www.winterparklodgingcompany.com/), they'll help you find exactly what you're looking for. Some may elect to stay in Denver due to the proximity but beware of weekend ski traffic on I-70. Staying in Winter Park, Fraser, or Tabernash rather than Denver could be the difference between first tracks and tracked out.
Winter Park Website
https://www.winterparkresort.com/
Resources
Mountain Cams:
https://www.winterparkresort.com/the-mountain/mountain-cams
Conditions and Maps:
https://www.winterparkresort.com/the-mountain/mountain-report#/
Map of Winter Park Coverage