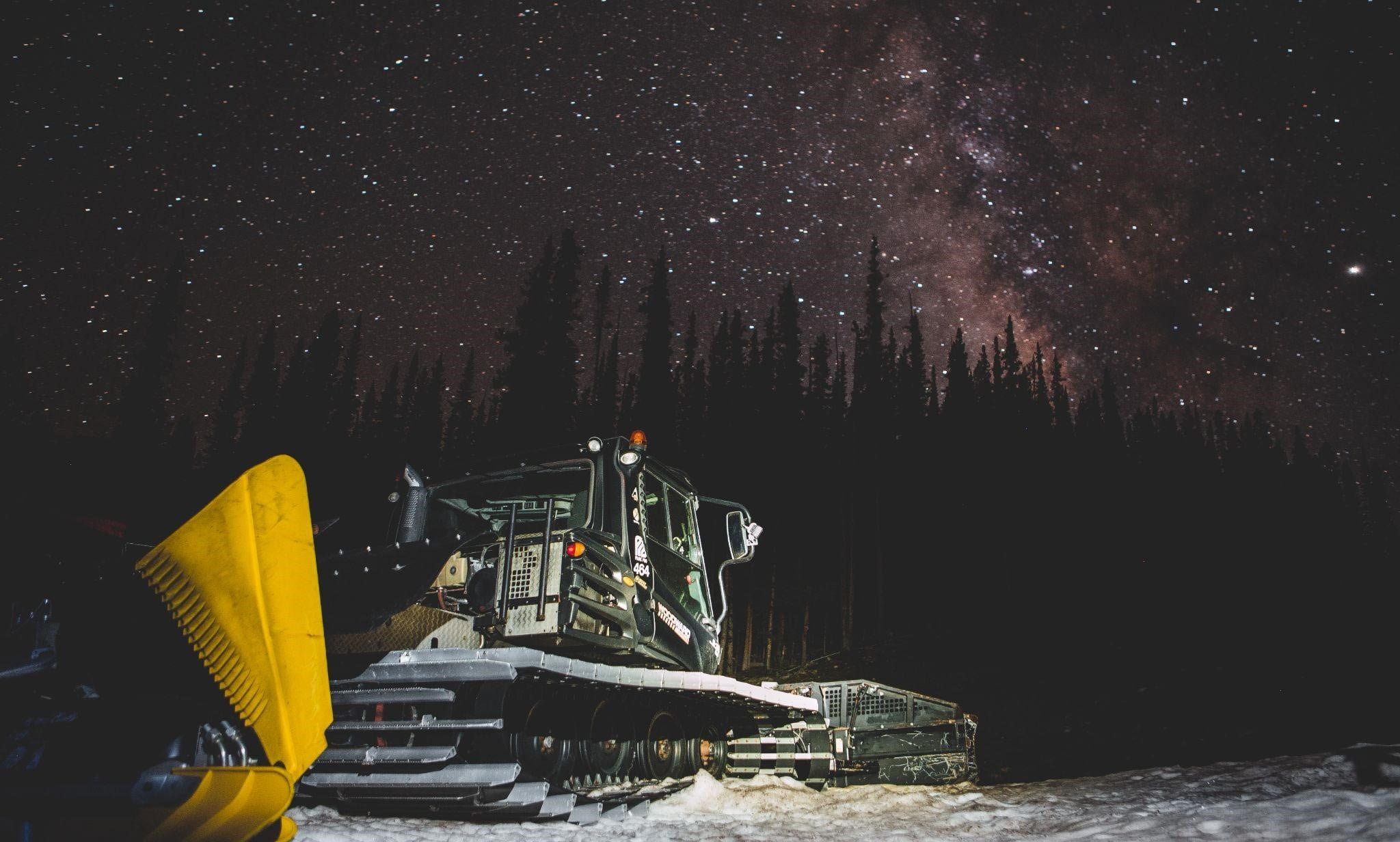 The Mountain
Directly off I-70, located in Frisco, CO is Copper Mountain. Copper is widely accepted as one of the least crowded mountains along I-70 but with some of the speediest and best lift capacities in Summit as well. The resort is spread among 3 mountains; Tucker, Copper, and Union Mountain. With 60% of the mountain north facing and a solid elevation the snow quality and preservation are above average to excellent. Add in the nationally recognized Woodward Parks and Camps for adventure sports, and Copper Mountain becomes a national destination. Copper is a favorite among Bluebird's employees for its non-existent lift lines and all the aforementioned qualities. If you are planning a trip to get your laps in and skiing/riding is your #1 priority, Copper is the mountain for you.
The Elevation
Copper's base elevation of 9,712' makes it the highest in Summit county still offering lodging. While A-Basin comes in at a whopping 10,520' A-Basin doesn't offer on-mountain lodging so visitors aren't sleeping that high. Copper's Peak tops out at 12,300'. Spending the day on the mountain and coming back to your on-mountain or Village lodging will not offer any respite from the elevation…rent an Oxygen Concentrator if staying at Copper Mountain, select your dates here.
The Town
Copper Mountain, similar to Keystone, doesn't have a town predating the resort. As such the resort village is the extent of the town. While it doesn't quite have the character of some of the classic ski towns in Colorado, it does have everything you need for an amazing adult or family vacation. The resort is divided into the east, center, and west villages. For dining and entertainment Center Village is the place to be with plenty of quality restaurants, shopping, and activities. The East and West Villages are mostly lodging with a few dining opportunities sprinkled throughout. Here's a map of the 3 villages with lodging, shopping, and dining options all marked (https://www.coppercolorado.com/the-mountain/trail-area-maps/summer-village-map)
The Lodging
One of our favorite things about Copper is the ample quality lodging options all within a stones throw of a speedy lift. Bluebird partners with Copper Vacations (https://www.coppervacations.com/), and we highly recommend you check them out. They have an enormous inventory of quality lodging. That said, if you're leaning more toward the hotel/resort style accommodations check out Element 29 (https://element29hotel.com/) for a more modern take on ski luxury.
Copper Website
https://www.coppercolorado.com/
Resources
Copper Webcams:
https://www.coppercolorado.com/the-mountain/webcams/mountain
Trail & Lift Status:
https://www.coppercolorado.com/the-mountain/trail-lift-info/winter-trail-report
Trail Maps:
https://www.coppercolorado.com/the-mountain/trail-area-maps/winter-trail-map
Map of Copper Mountain Coverage