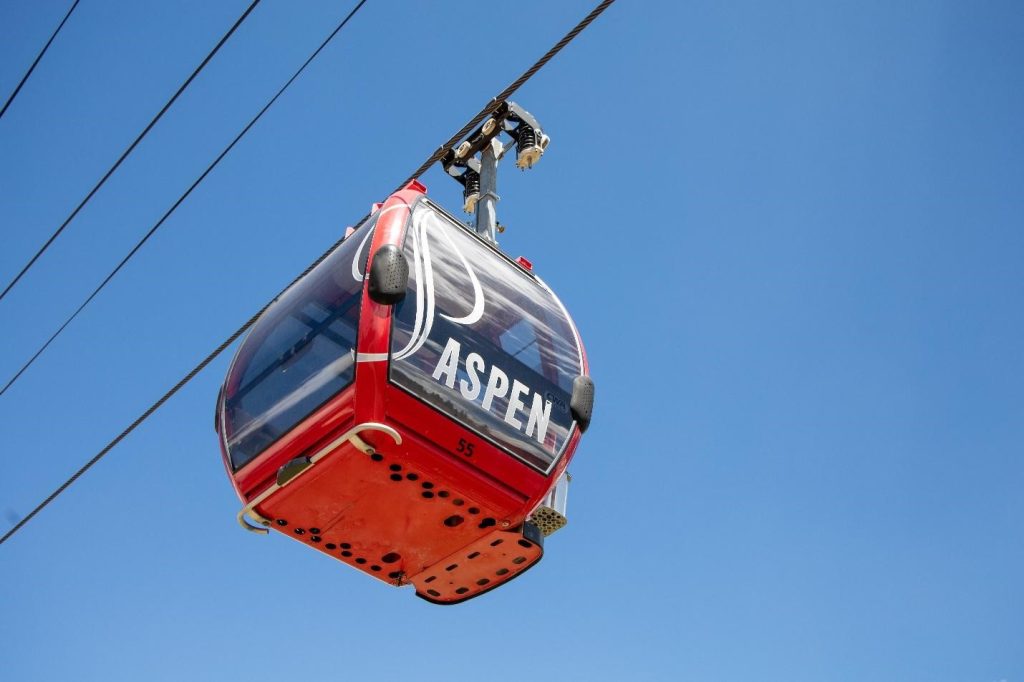 The Mountain(s)
Aspen-Snowmass refers to 4 mountains, Aspen Mountain, Aspen Highlands, Buttermilk, and Snowmass. Snowmass Mountain is larger than the 3 other mountains combined. Combined annual skier visits for Aspen-Snowmass average around 1.5 Million. Between the 4 mountains there's a rather wide array of terrain and difficulty. If you can't find what you want here, it's going to be hard to find it at any resort.
Snowmass consists of 4,406' vertical, 3,342 acres of terrain, 98 trails, 21 lifts, & 307" average annual snowfall.
Aspen Mountain is 3,267' vertical, 675 acres of terrain, 76 trails, 8 lifts, and 300" average annual snowfall.
Highlands is 3,635' vertical, 1040 acres of terrain, 144 trails, 5 lifts, and 300" average annual snowfall.
Buttermilk is 2,030' vertical, 470 acres of terrain, 44 trails, 8 lifts, and 275" average annual snowfall.
The Elevation
With two towns there are varying elevations you may find on a search. Snowmass Village has a base elevation of 8,604' and a peak height of 12,510'. Some Snowmass lodging is closer to 9,000' making Snowmass Village well-over the universal line of 8000' for high-incidence of altitude-related illness. Approximately 1 in 2 visitors staying in the village will experience altitude-related symptoms. The town of Aspen is a bit lower averaging 8000' base elevation (8460' in the SW corner and 7660' at roaring fork). Greater than 40% of visitors staying in Aspen will experience symptoms. Aspen Mountain's peak is 11,675' so a day on the mountain is certainly taxing. Bottom line, both Aspen and Snowmass are over the 8000' mark, staying in the slightly lower Aspen is still a 40% likelihood of altitude-related symptoms.
The Town(s)
Aspen is well known for its nightlife, culinary scene, and activities. If you're looking for social interaction Aspen is the place to be. With over 2x the full-time residents, Aspen is a destination beyond the mountain. However, if you're bringing the family or seeking a low-key vibe Snowmass has plenty of solid food and drink options, but with a laid-back atmosphere. Key events in Aspen are Winterskol in January, Winter X-Games at Buttermilk in Late January, and the Food & Wine Classic in June.
The Lodging
Bluebird's partner Aspen Luxury Vacation Rentals is stacked with some of the most appealing luxury properties in Pitkin County. Aspen is known for luxury, but there's still deals to be had. And with over 95% of Snowmass lodging qualifying as ski-in/ski-out it's hard not to find the perfect ski-accessible pad. Frias and Aspen Signature Properties are also great sites to find what you're looking for.
Additional Resources
Mountain Cams:
Terrain & Lift Status:
Trail Maps:
Map (s) of Coverage
Map of Aspen & Snowmass Coverage