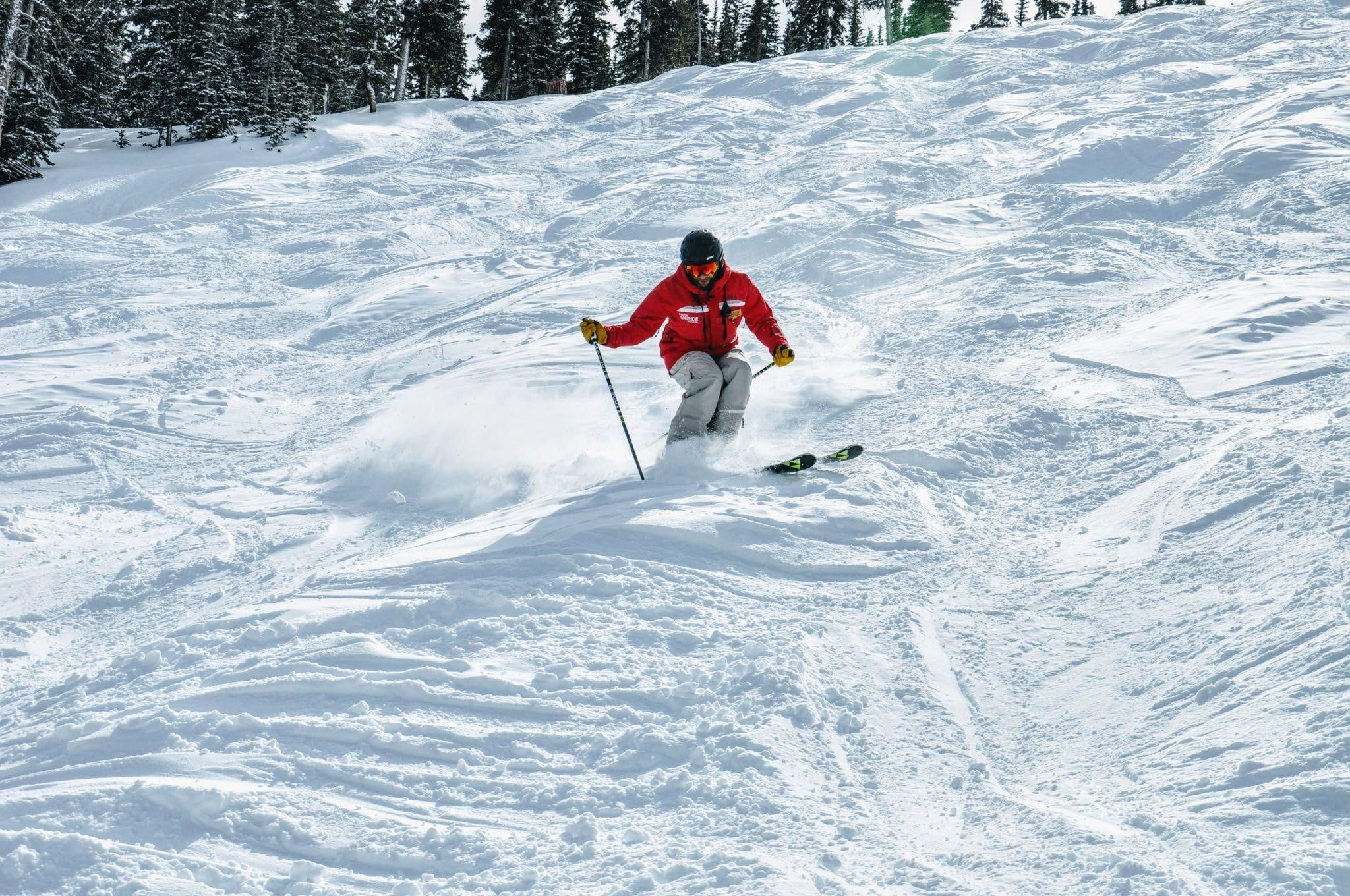 Keystone Mountain
Keystone Mountain Resort located off Hwy 6 in Summit County, only an hour and 15 minutes outside of Denver, is well known for its quality and varying terrain. Despite being one of the more popular and visited Colorado ski resorts, you'll rarely hear complaints about crowds. With over 3,148 acres spread across three distinct mountains (Dercum, North Peak, and Outback), Keystone actually boasts the most skiable acreage in Summit county, 49% of which is classified as advanced/expert terrain. Keystone is known for its variable terrain including steeps, trees, bumps, groomers, terrain parks, side country, and some very nice hike access. They even have some snow-cat skiing.
Keystone Elevation
Keystone has a base elevation of 9,280 feet with a peak elevation of 12,408 feet. With the town of Keystone being pretty well aligned with the base of the mountain, if you're staying in Keystone, you're sleeping at 9000 feet above sea level. Ascending more than 3000 feet in one day most certainly can lead to altitude-related illness so even residents of Denver can have issues sleeping in Keystone. There's a reason Bluebird Oxygen chose Summit County as our pioneering market; reserve your Keystone Oxygen rental with Bluebird here.
The Town of Keystone
At first glance the town of Keystone doesn't seem like much. Unlike some other famous ski towns there was no real town to speak of prior to the resort. On closer look however there's plenty of quality restaurants and shops to keep the average vacationer satisfied and engaged. River Run Village is one of two primary access points to the mountain, and has plenty of options for dining, shopping, and Apres`. One of my favorite features of River Run is the free parking. Plenty of convenient and free parking as well as free wagon access to haul your gear or kiddos to the base. Dig into this town a little deeper when you arrive and you may just find some hidden gems, it's kind of what makes it so special.
Keystone Lodging
Keystone, like many Vail-owned resorts, has ample lodging opportunities with more in construction currently. Even the "dated" properties at Keystone seem to have aged well and just fit the mountain's vibe. It's pretty tough to find a place that isn't satisfactory in this town. One of our favorite rental providers in the Keystone area is Summit Cove Vacation Rentals. With a large inventory of properties at varying prices and top-notch customer service Summit Cove is where I always encourage potential visitors to start their search.
Keystone Resort Website:
https://www.keystoneresort.com/
Hours of Operation:
Keystone Operating Days: October 28 – April 16 – weather and conditions permitting.

8:30 am – 4 pm Daily for all base area lifts
On Mountain lifts will vary based on avalanche control & patrol work. Check our Lift & Terrain Status & EpicMix App for details.
Night Skiing
Stay up past your bedtime and join us for skiing & riding under the lights this season!
Night Skiing Operating Hours: 4-8 pm

Operating Days:
November: 24 – 26 (Thanksgiving Thursday – Saturday)
December: 23 – 31 nightly (Holiday Period Nightly)
January: 1, 6, 7, 13 – 15, 20, 21, 27, 28 (Friday's & Saturday's + New Years & MLK Sunday)
February: 3, 4, 10, 11, 17 – 19, 24, 25 (Friday's & Saturday's + Presidents Weekend Sunday)
March: 3 – 4, 10 – 12, 17 – 19, 24 – 26 (Friday's & Saturday's and select bonus Sunday's Weekly Through March 26)

Night skiing ends for the season on March 26.
Keystone Resources
Mountain Info:
https://www.keystoneresort.com/the-mountain/about-the-mountain/mountain-info.aspx
Trail Maps:
https://www.keystoneresort.com/the-mountain/about-the-mountain/trail-map.aspx
Mountain Cams:
https://www.keystoneresort.com/the-mountain/mountain-conditions/mountain-cams.aspx
Lift and Terrain Status:
https://www.keystoneresort.com/the-mountain/mountain-conditions/terrain-and-lift-status.aspx
See "Keystone Mountain" above for info on the 3 main peaks (Dercum, North Peak, and Outback) as well as the Bowls.
Bluebird Oxygen's Keystone Coverage