Why?
I'm always curious to learn what other riders bring in their packs on the various ski/snowboard/splitboard trips they take. For me personally, as a father of 3 and the primary source of income for my family, I tend to err on the side of over-prepared. If I can gain a safety advantage with one or two extra items (and yes extra weight) it's 100% worth it to me. My "why" is my family, your "why" will likely be different. Either way, it's about your safety, and the safety of those with you.
Pack a pack and stick with it
My first piece of advice is this: Don't get caught up with adding and removing items day-to-day, this will invariably lead to you needing something at a critical time only to realize you left it at home. If you want to have a resort pack and a side/backcountry pack absolutely do so, I'm not suggesting you drag a 32-liter pack with an airbag to hit groomers on your local mountain. However, have a pack set for the various riding/skiing you do and stick with it every time.
Prepare for the next level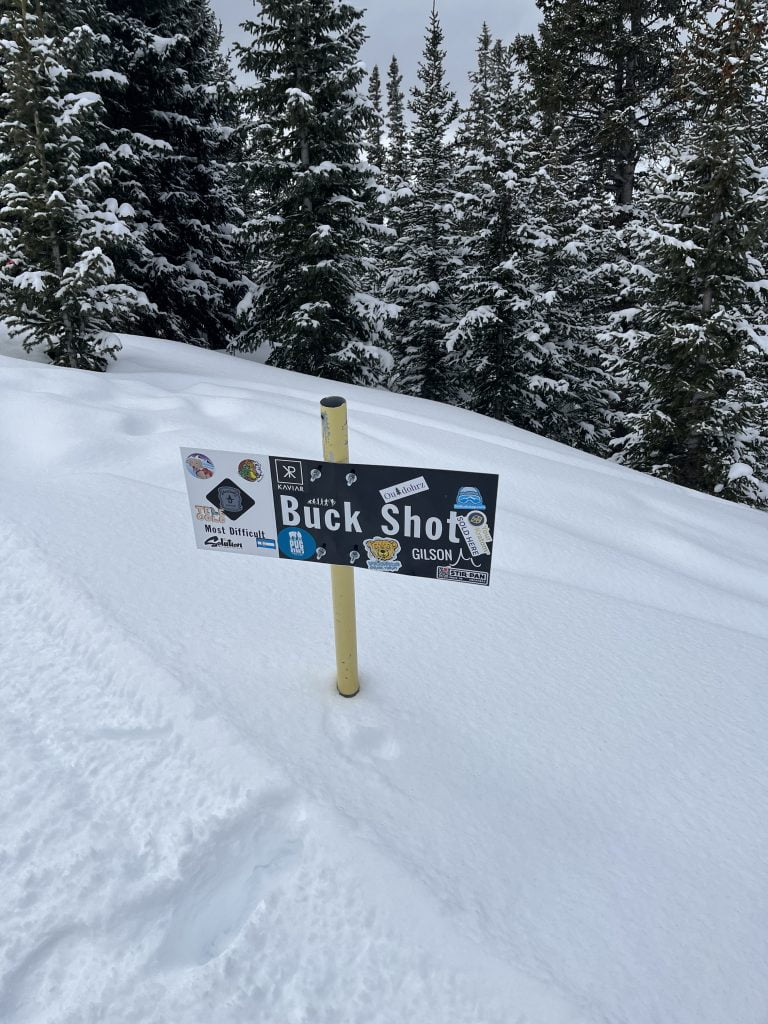 Running an oxygen rental company based in Summit County, specifically Keystone, we have plentiful in-bounds terrain a hike, skin, or snowcat ride away; all relatively safe and avalanche-controlled. I say "relatively" because nothing is 100% safe, in-bounds avalanches and accidents can and do occur. I personally pack and prepare for what I call the "next level." If my plan is lift-only, my resort-pack always has what I need to manage an bootpack safely. If I am planning for a Slackcountry Day, I'll bring my Side/Backcountry pack. Who knows what conditions or opportunities you may find during a day on the mountain? Don't put yourself in a position to make a bad decision! Even missing out on the fun because you made the right decision is still a bummer. Be prepared and maximize your time on the mountain.
Resort Pack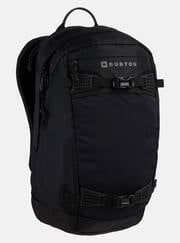 My resort pack is what those of us who were born in the 80's refers to as a "daypack" (which is an ode to the classic Burton Daypacks that are still manufactured today). They're relatively small (normally 18L or 25L), have hip and sternum straps, hydration bladder compatibility, a ski/board carrying system (although normally lacking the best comfort), and water-resistant/dwr construction. Word to the wise, do not skimp on a bag that is not well-treated for water-resistance or straight-up waterproof…your future self will thank me.
Slack/Side/Front/Backcountry-all the same to me
As far as I'm concerned, out of bounds is out of bounds…the risk goes up dramatically whether you're exiting a gate, hiking the local pass, or on a deep backcountry mission. If you're in uncontrolled territory, there's basic safety equipment you must always have with you. Because I personally don't do overnight or unassisted trips, I have one bag for Slack/Side/Front/Backcountry. It's a 32L Mountain Hardwear Powabunga, short of an airbag it has all the features for backcountry trips. An easily accessible designated avy tool pocket, goggle pouch, hydration compatibility, super cozy floating hip-belt, two giant and easily accessible side pockets, nice split-carry system, and it's burly.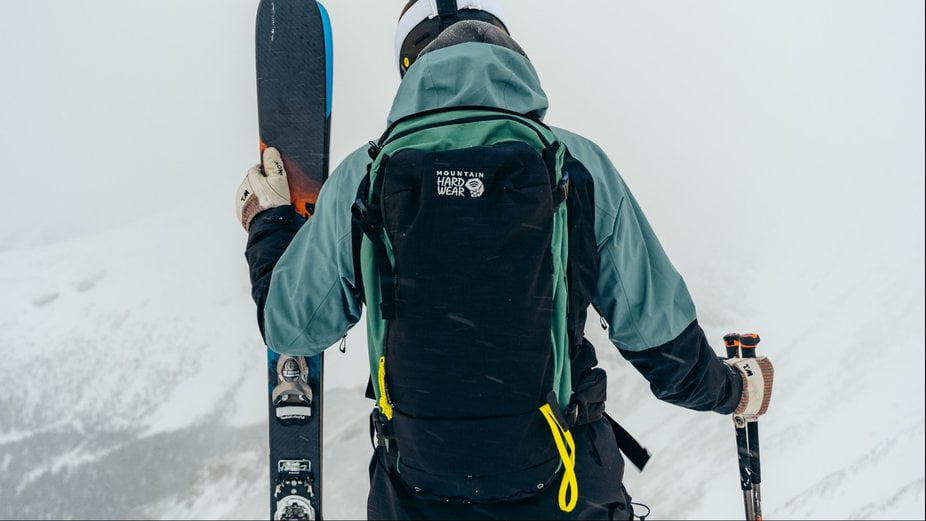 Contents
| | |
| --- | --- |
| Resort Pack | Backcountry Pack (all Resort contents PLUS) |
| Full Hydration Bladder w/ Insulated tube | Avy Tools (probe, shovel, beacon)* |
| HDPE (Polyethelyne) Nalgene full of water (HDPE so no freezing/cracking) | Expanded First-Aid kit |
| Liner Gloves (prefer hestra merino wool or smartwool) | Extra Balaclava |
| Sunglasses in hard case | Packable baseball-style cap for sun |
| Extra Buff | Stocking cap |
| Face Stick (sunscreen) | Collapsible poles |
| Lip Balm (SPF) | More Voile Straps |
| Avy Whistle on chest strap (tree wells are real deal) | Zip-Ties |
| Mag-Safe external battery pack | Emergency Bivy |
| Extra Mid-Layer (typically a microfleece or atom vest) | Skins |
| Extra insulation (puffy) | Crampons |
| Alternate goggle lens | Fleece or mid-weight gloves for touring |
| Cat Crap (goggle fog treatment) | Optional-ice axe depending on the mission |
| Goggle wipe | Mini-roll of duct tape |
| Headlamp (w/ extra batteries) | Goo Energy pouches |
| Go-Pro | Mini fire kit (starter/tinder) |
| Extra go-pro battery | Extra ski socks |
| A Few Voile Straps | Radio/Satellite Phone** |
| Ski Pass | Map/Compass |
| Wallett | |
| Keys | |
| Snacks (bar, sandwich, some fruit/nuts) | |
| Minor first aid kit | |
| Multi-tool | |
| Helmet | |
| Cell Phone & Watch | |

*Every trip not within resort boundary needs these items
**If doing any more than your average out-and-back, this is highly recommended
Conclusion
We all need to look at skiing/riding as either in-bounds or out-of-bounds and plan/pack accordingly. Even in-bound trips can require a few items you might not traditionally think of. Sometimes for example at Keystone, I'll skin to the upper windows rather than hiking to get more runs in and conserve energy. You better believe these spots are less traveled, and anytime you're remote, you're at risk. Bottom line, I know many people assume if you can access the terrain from a ski-resort it's controlled, with the expansion of slack and side-country this is just not the case. If you are leaving the resort, through a gate or otherwise, you are 100% leaving the controlled for the un-controlled. It doesn't matter how you got there. Wear a beacon, check your beacon, bring a buddy, tell your friends and family where you're going, when you expect to return, and pack accordingly!