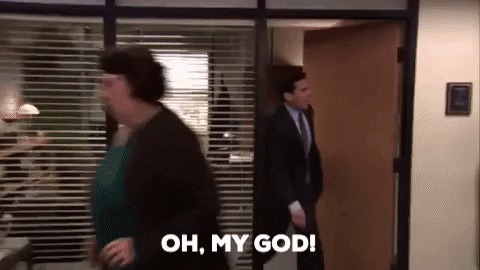 With Bluebird Oxygen's recent move to the heart of Keystone Mountain Resort we've been watching the ongoing development of one of our favorite mountains closer than ever. I think we all knew that at some point, what is now known as the Kindred at River Run project, was going to come to fruition. If you're not familiar, after several stops and starts over the years, a premier mixed-use development consisting of a luxury ski-in/ski-out hotel and 95 luxury condominiums ranging from 1-4 bedrooms is in construction and progressing quickly in Keystone's River Run Village.
Hunki Dori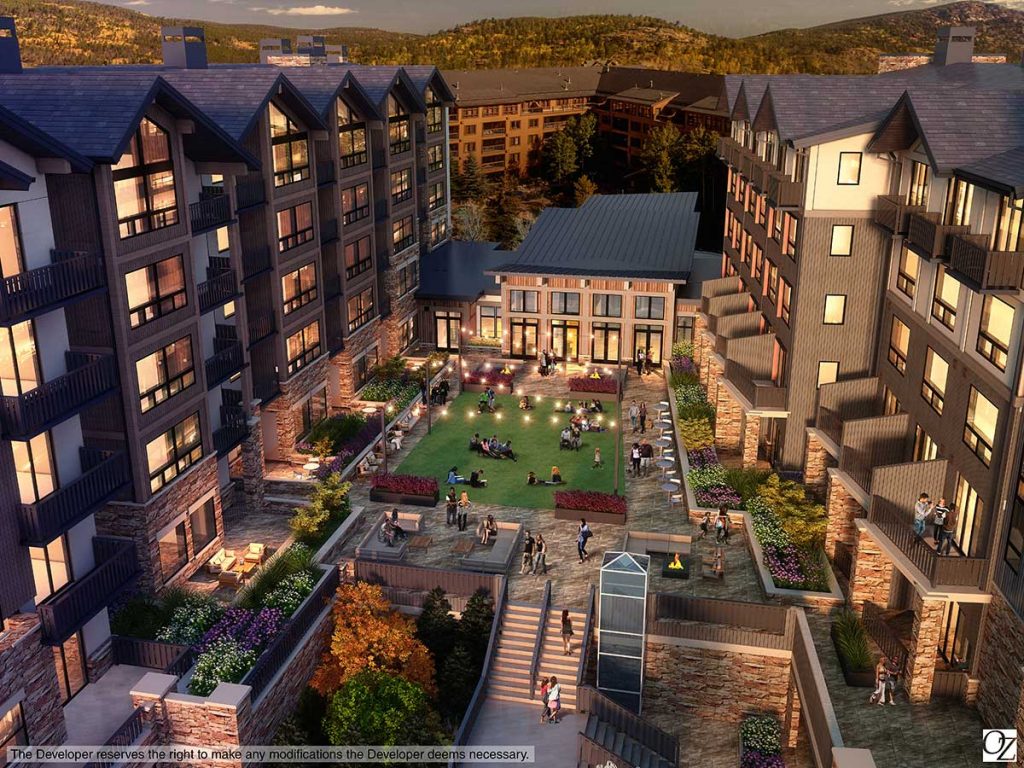 The development is located on the 4.5 acres currently known as the Hunki Dori parking lot immediately adjacent to the River Run Gondola. According to the Kindred website (https://kindredresort.com/) "The 24,000 square foot commercial space includes 2 restaurants, a large event space, Ski School, ski & board Rental Shop, retail, spa & signature ski club." Bottom line, a significant increase in people, and money, are coming to Keystone.
Lift Expansion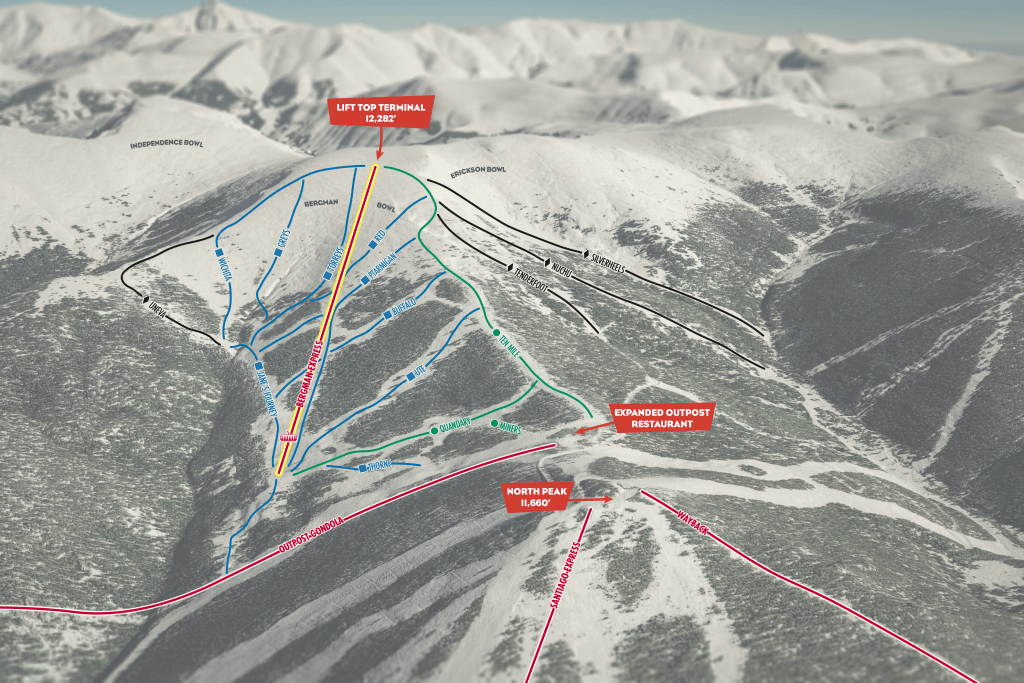 Keystone Resort isn't just growing at the base, terrain is next. With mixed reception, a new lift running from the base of Bergman Bowl will now allow visitors easy access to Bergman, Erickson, and Independence bowls. This advanced terrain, previously only accessible through a significant hike, will welcome lift-serve skiers and riders during the '22-'23 season.
Two Sides
As with most things in life there are two sides to every story. After the announcement, many local powderhounds immediately took to social media to condemn the expansion, but plenty of regular visitors rejoiced. There's no doubt that with easy access the area's plentiful powder stashes will likely be replaced with tracked-out moguls on occasion. However, for many average skiers and riders, or even experts from lower elevations just not able to complete a long boot-pack due to the altitude, the aptly-named Bergman Express is a welcome addition to the Summit County gem known as Keystone.
Indie Bowl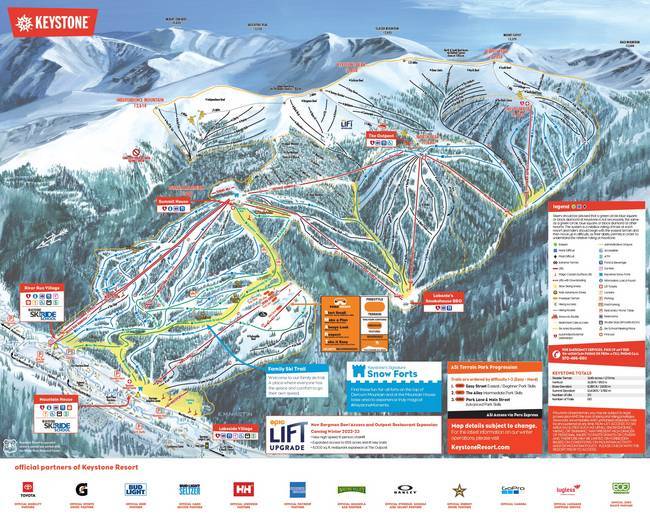 As Shauna Farnell points out in her March 2022, 5280 article (https://www.5280.com/2022/03/keystones-forthcoming-lift-is-set-to-make-advanced-terrain-more-accessible/), "The good news for long-time touring skiers and riders who have spent years reveling in earn-your-turns access to this terrain is that they will likely still be able to find fresh turns in Independence Bowl. While the new lift will provide easier access (read: a much shorter hike) to "Indie"…anyone venturing onto these slopes will sign up for a 30-to 45-minute hike out." Thus, while the new lift could undoubtedly increase "Jerry" sightings in the previously pristine bowls of Bergman & Erickson. There should be plenty of 'meat on the bone' in the Indie bowl for those willing and able to commit to the hike back.
Dispersed Traffic
One of the likely consequences of the Bergman Express lift expansion should be a dispersion of traffic. Perhaps the River Run Gondola won't need consistent expanded capacity? With many of the advanced and expert skiers who frequented the Outback moving into the bowls, there should be a dispersion of mountain traffic for the majority of the day. Albeit the mornings could see some congestion at the River Run Gondola, but as skiers and riders make their way to the back side of the mountain and beyond there should be an improvement in traffic and lift-lines in most areas of the mountain…and that ultimately, is exactly what keystone needs and visitors want.
Bergman Express Stats
The all new Bergman Express lift is a 6-passenger, high-speed chairlift (5-Meters/Second), with a carrying capacity of 2400 people per hour. The project will result in 16 new named trails in the Bergman and Erickson bowls. They are as follows
Bergman Bowl Trail Names:
1. Jane's Journey
2. Miners
3. Quandary
4. Ten Mile
5. Thorne
6. Ute
7. Buffalo
8. Ptarmigan
9. Red
10. Torreys
11. Grays
12. Wichita
13. Uneva
Erickson Bowl Trail Names:
14. Tenderfoot
15. Nuchu
16. Silverheels
The Future
I'll leave the judgment as to whether expansion in lodging and terrain access is positive or negative for visitors of Keystone. My suspicion is it's likely a bit of both. As for me, I'm going to enjoy the ready access to the new terrain, take in some new restaurants, and do my best to make sure the new visitors have plenty of oxygen to maximize the time and money they're spending on a luxury Keystone vacation!