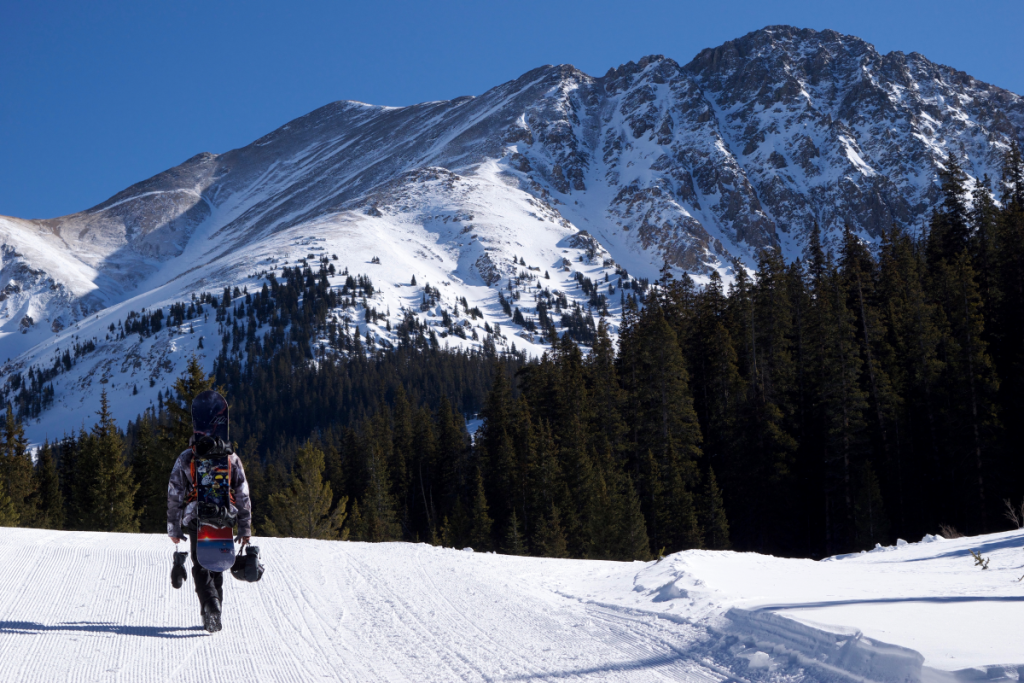 Introduction:
Nestled in the heart of the Colorado Rockies, Keystone offers breathtaking views, outdoor adventures, and a serene escape from the daily grind. However, the higher elevation of Keystone, Colorado, can sometimes pose challenges for visitors unaccustomed to the thinner air. Altitude sickness is a common concern for those exploring this beautiful region. That's where Bluebird Oxygen comes to the rescue! We offer oxygen concentrator rentals in Keystone, CO, to help you acclimate comfortably and make the most of your high-altitude adventure. In this article, we'll delve into the importance of supplemental oxygen at Keystone's elevation and how Bluebird Oxygen can enhance your trip.
Keystone Elevation – A Breath of Fresh Air
Understanding Keystone's Elevation
Keystone, Colorado, is situated at a lofty elevation of approximately 9,280 feet (2,829 meters) above sea level. The thin air at this height contains less effective oxygen, which can lead to altitude sickness symptoms such as headaches, fatigue, dizziness, and shortness of breath. These symptoms can put a damper on your Keystone experience. But fear not, as there's a solution.
Combatting Altitude Sickness with Oxygen Concentrators
The Role of Oxygen Concentrators
Oxygen concentrators are a game-changer for visitors to Keystone. They work by extracting oxygen from the surrounding air, and releasing concentrated and filtered oxygen you then breathe in. This supplemental oxygen can help alleviate altitude sickness symptoms by elevating your blood oxygen saturation back to where it would normally be under normal conditions, thus making your time in Keystone much more enjoyable.
Bluebird Oxygen – Your Altitude Ally
Why Choose Bluebird Oxygen?
At Bluebird Oxygen, we specialize in providing altitude-tested oxygen concentrator rentals for your Keystone adventure. Our devices are:
Portable or Stationary: Your Choose! Our lightweight portable concentrators are easy to carry and operate. Our stationary unit is easy to maneuver, highly efficient, and one of the most quite concentrators on the market!
Reliable: Bluebird Oxygen's equipment is regularly maintained to ensure optimal performance during your stay. Additionally, our equipment has been tested at altitude to ensure there is no degradation of performance regardless of where you're staying.
Affordable: We offer competitive rental rates, repeat-customer discounts, and because there's no Rx required you can skip the co-pay, making our solution one of the most cost-effective ways to enjoy your time at Keystone's elevation without worry.
How to Rent an Oxygen Concentrator in Keystone
The Rental Process:
Renting an oxygen concentrator from Bluebird Oxygen is as easy as a mountain breeze:
Reservation: Visit our website and make a reservation for your preferred rental period.
Delivery: We'll deliver the concentrator directly to your Keystone accommodation.
Use: Follow our simple setup instructions to set up and use the concentrator. Our team is available for any questions or assistance you may need.
Return: When your trip is over, we'll pick up the equipment at your convenience.
Enjoy Keystone Elevation to the Fullest
Embrace the Adventure
With Bluebird Oxygen by your side, you can explore Keystone's stunning landscapes, conquer its trails, and savor every moment of your visit without the worry of altitude-related discomfort.
Conclusion:
Keystone, Colorado's elevation promises breathtaking views and unforgettable experiences. Don't let altitude sickness keep you from enjoying all this beautiful destination has to offer. Bluebird Oxygen is your trusted partner for oxygen concentrator rentals in Keystone. With our help, you can breathe easy and make the most of your high-altitude adventure. Book your oxygen concentrator rental today and ensure a memorable visit to Keystone, where the air is fresh, and the possibilities are endless!